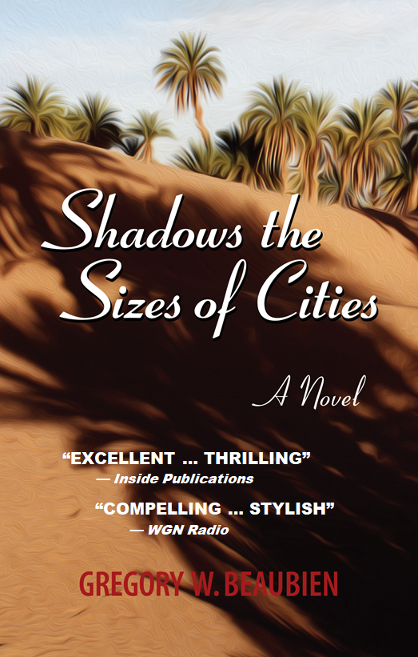 Which force will prevail:
money, survival, or love?

From Author
Gregory W. Beaubien,
a Sensual Thriller
Set in Morocco
"I LOVED THE BOOK"
—William Friedkin,
legendary director of movies
"The French Connection,"
"The Exorcist" and "To Live and Die in L.A."

"REMARKABLE ...
COMPELLING ... STYLISH ...
A FINE NOVEL"
—WGN Radio

"A DARK THRILLER WITH
A PACE-PUMPING SECRET ...
SCENES EXPLODE WITH
VIVID SENSORY DETAILS"
—Chicago Book Review

"EXCELLENT ... THRILLING ...
A GREAT READ"
—Inside Publications

"EXOTIC ... FAST-MOVING ...
TENSION-FILLED ...
NEVER PREDICTABLE ...
DISCOVER ITS SURPRISES
FOR YOURSELF"
—CrimeFictionLover.com
.