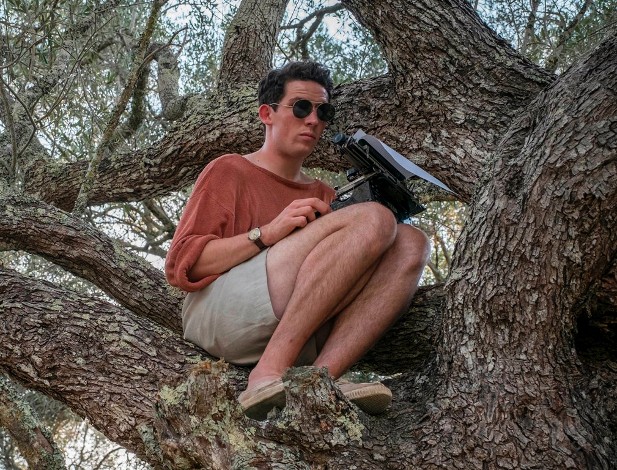 A young Lawrence Durrell (played by Josh O'Connor) is driven up a tree for his writing.
The Durrells in Corfu Starts Season 3, Sept. 30 on PBS

-
By JAKE SOMMERS Sept. 28, 2018
-
STRUGGLE CAN SEEM FUNNY or even romantic—when it's not your own, of course. But seeing others strive also sparks our sympathy. The Durrells in Corfu, the deliciously enjoyable British television series that starts its third season at 8 p.m. this Sunday, Sept. 30, on PBS MASTERPIECE, gives us characters we love and root for, as they try against the odds to scratch out a living selling home-cooked food in a street market on the idyllic but primitive Greek island in the 1930s.
Based on Gerald Durrell's memoirs, the series is filmed on location (one of the show's strengths) and revolves around the misadventures of the fatherless Durrell family, after the widowed mother, Louisa (played with feisty charm by Keeley Hawes) decides to move her four children—who range in age from about 10 to about 21—from London to Corfu. She meets a few men on the island and even receives marriage proposals, but as of the end of season two, nothing has worked out for her.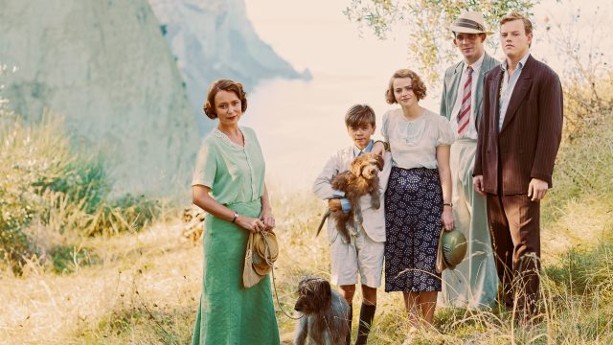 Her youngest son, Gerry (Milo Parker) is obsessed with wild animals, and finds plenty of them to collect and study on the island. His sister Margo (Daisy Waterstone) is 15 or 16, a bit dim, but desperate to meet a boy and fall in love. Brother Leslie (Callum Woodhouse), in his late teens, is stubborn, moody and interested mostly in guns and shooting them.
Louisa's oldest son, Larry (Josh O'Connor), is a self-styled intellectual and aspiring author who talks to his mother as one adult to another. Preoccupied with sex and literature and disdainful of physical labor, he spends his time tapping out overwrought prose on his typewriter, sometimes while perched in a tree. In real life, Lawrence Durrell would go on to become a highly respected 20th century author, writing the celebrated Alexandria Quartet of novels, among many other works. But here we see him as an unknown at the beginning of his career, when success was far from guaranteed for him.

In an interview posted on the PBS site, the show's creator and writer Simon Nye says the third season will see Leslie develop an intense relationship with a local woman. The family will travel back to England but return to the island. We're told there will be a death, and births (of people or animals, it's hard to say).
If the first two seasons were any indication, these new episodes of The Durrells in Corfu will offer comedy and drama, wit, sexuality and sophistication—and plenty of struggle for the audience to savor in sympathy.
Related: Light comedy buffers writer's hard climb in The Durrells in Corfu.